日本語版はこちら。
Preventing Warning by SmartScreen
Windows apps published on this site do not have a digital signature, so a warning screen will appear when you run the downloaded executable or installer from my site.
SmartScreen, introduced in Windows 8 and later, displays only the "Don't run" button by default. To continue to install or launch the apps published on my site with trust, please click on "More info" first.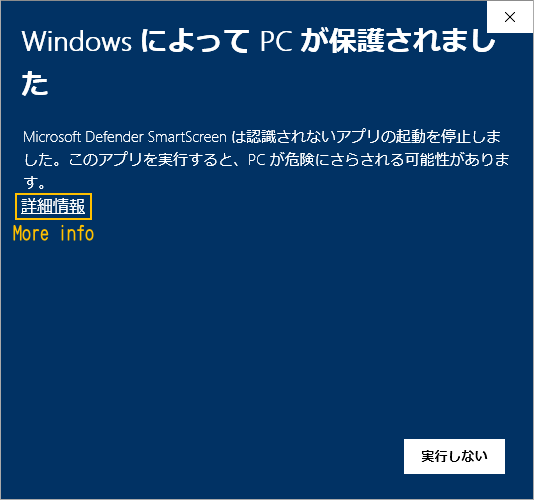 Then the "Run anyway" button appears, and please click it. The installation and startup will now continue.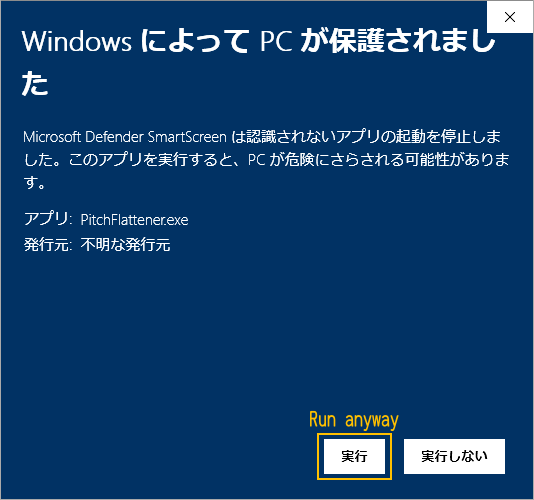 Install
Common
If necessary, install the prerequisites. A list of prerequisites can be found on the help and download pages.
Installer
Launch the downloaded executable file and proceed the installation following the instructions.
Portable
Extract the downloaded ZIP file and put unziped files anywhere you want.
Uninstall
Installer
Go to "Control Panel > Programs and Features" or "Settings > Apps" to uninstall the app.
Portable
All you have to do is delete the folder containing the app.